A Deep Dive into Carbon Offsetting with Greenarc Fuel Cards.
One of the biggest challenges the world is currently facing is climate-change. For many of us, the journey towards a greener way of life has already started, whether that's reusing, recycling or reducing. There is a noticeable dedication to lowering our environmental impact in all corners of society. This dedication extends to businesses who are investing in green strategies such as carbon offsetting.
Here at Greenarc Fuel Cards, we want to be part of your businesses Green Strategy.
What is Carbon Offsetting?
It seems odd talking about a vehicle that has wheels to have a footprint, but that's how to describe the amount of carbon dioxide something like a vehicle sends into the atmosphere, mainly by burning fossil fuels for propulsion.
Carbon offsetting is the process where a business offsets their carbon emissions by funding CO2 prevention or CO2 reduction projects. The projects that are funded can include forestry schemes, hydroelectric power stations, wind farms, and other green initiatives that help tackle carbon emissions worldwide.
It is easy to do and inexpensive! Therefore, legitimate and verified schemes like that can have such a positive impact across the planet. How great is that?
Why Should My Business Invest in Carbon Offsetting?
Investing in carbon offsetting schemes depends on your motivation. For example:
Are you willing to reduce your carbon- footprint whatever the cost?
Do you need to go-green in the most cost-effective method?
Or are you somewhere in the middle?
Why does this matter? There are plenty of good business reasons to make the move to a more environmentally friendly approach. One option is carbon offsetting. Carbon offsetting can be a fast and a great way to start your low carbon journey as you explore other methods to directly remove your CO2 for example by changing to EV vehicles or exploring the options around solar power – two other things that we can help you with over at our sister company Greenarc Energy. Carbon Offsetting is a really easy process to set up.
Give us the 'nod' to carbon offset your fuel
We'll do all the hard work!
Every week you'll see your spend on your invoice and every month you'll receive a report. This will highlight your positive impact on CO2 emissions.
You can:
promote your green status in your advertising,
use your figures in tenders,
supplement your company's Corporate Social Responsibility aims
and it's an inexpensive step on your journey to carbon neutrality or full net-zero.
Why Greenarc Fuel Cards?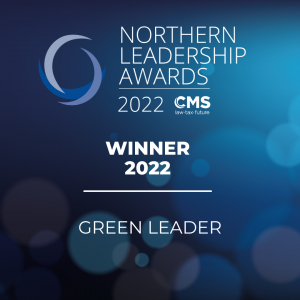 Greenarc Fuel Cards are part of a wider group of companies under The Craggs Energy Group umbrella. We practice what we preach! A few years ago, we grouped together to think how we can revolutionise the way we drive our business. We knew that we had a growing conscious about climate crisis and a lot of our customers had the same worry. As a result, we've creatively established our own: secure partnerships, accreditations and processes because we wanted to ensure your journey to greener solutions is an easy one!
Providing businesses with discounted diesel for their fleet has always been the cylinder and pistons to the central engine of our business. However, introducing greener options such as carbon offsetting will simply make our Greenarc Fuel Cards model transport to a cleaner future.
How do I get started?
Yippee! Thanks for letting us be part of your green journey!
Contact any of our team –